Europa potrzebuje Paktu na rzecz Zrównoważenia i Jakości Życia…
...aby ograniczyć katastrofalne skutki zmian klimatu, masowego wymierania gatunków i destrukcyjnych dla społeczeństwa nierówności. Powinniśmy sięgnąć po odważne rozwiązania, bo te dotychczas stosowane chybiają celu i jedynie podtrzymują ułudę działania.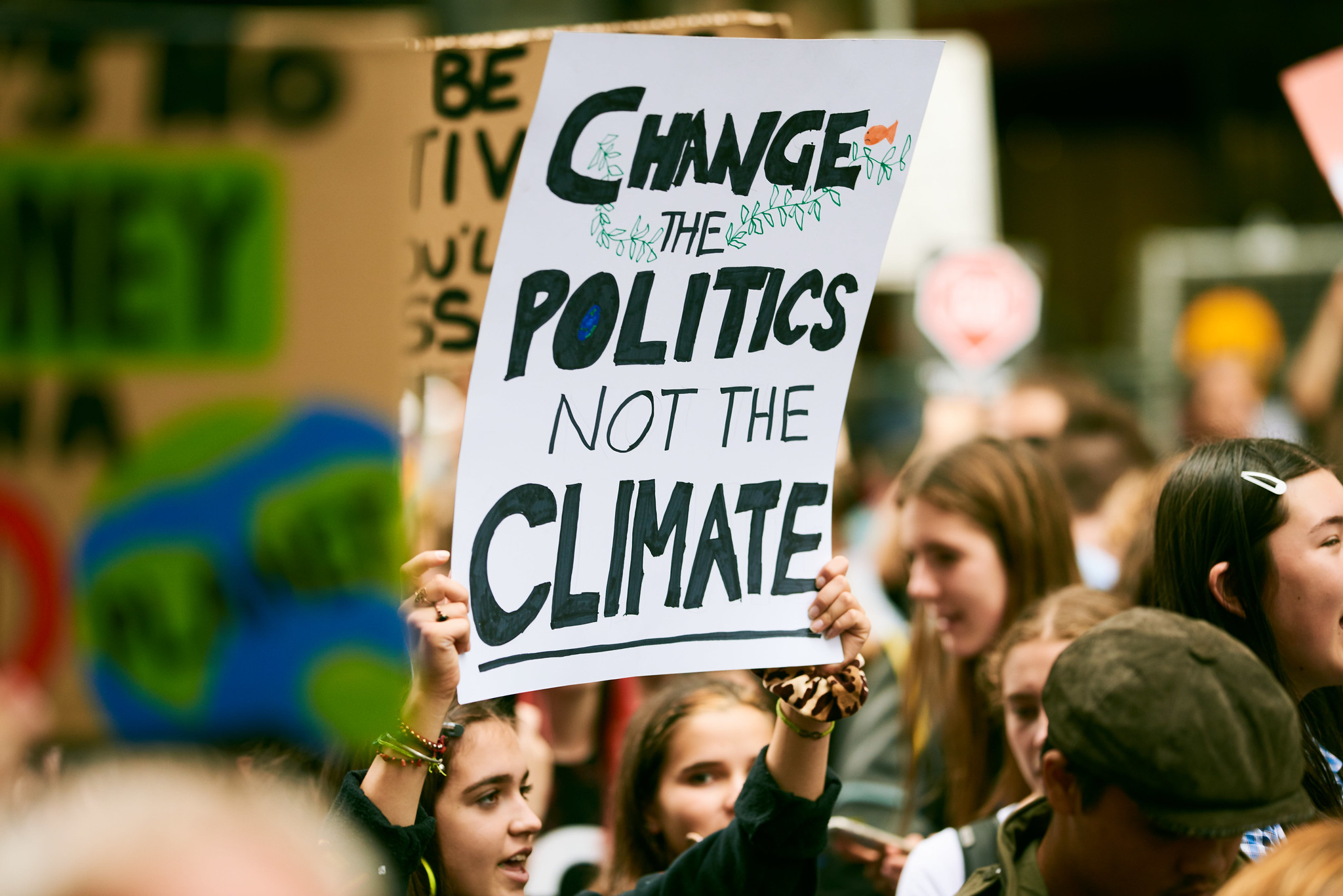 Powinniśmy zdecydowanie odejść od wzrostu PKB jako celu polityki gospodarczej oraz wprowadzić rozwiązania ograniczające emisję dwutlenku węgla i zużycie zasobów. Zadbać o trwałość i dostępność niskoemisyjnych produktów i usług, a przy tym wszystkim postawić na jakość życia – tak twierdzą badaczki i badacze podpisani pod apelem o wprowadzenie postwzrostowych polityk w Unii Europejskiej. To już druga po zeszłorocznym liście próba zwrócenia uwagi na potrzebę przeprowadzenia zmian systemowych zamiast ciągłego zaklejania duct tape'em poszerzającej się szczeliny.
Wśród sygnatariuszy znajdują się osoby z dziedziny nauk ścisłych, społecznych i humanistycznych – od fizyki, chemii, biologii, przez socjologię, antropologię, ekonomię, nauki o zarządzaniu, po psychologię i filozofię. Wśród sygnatariuszy z Polski są to m.in. (zgodnie z kolejnością składania podpisów) prof. Bożena Ryszawska, Marcin Popkiewicz, dr Maciej Grodzicki, prof. Piotr Skubała, dr Wiktor Kotowski, dr Barbara Stępień, Anna Gromada, dr Jan Sowa, prof. Andrzej Elżanowski, dr Ewa Bińczyk, dr Adam Ostolski, prof. Monika Kostera, dr Wojciech Woźniak.
Treść apelu:
My, eksperci ds. zmiany systemu, wywodzący się ze środowiska akademickiego, społeczeństwa obywatelskiego i miast, mamy pewne sugestie. Jesienią ubiegłego roku grupa 238 naukowców i 90 000 obywateli apelowała o położenie kresu zależności Europy od wzrostu gospodarczego, a na konferencji "Wzrost w okresie przejściowym" w Wiedniu doprecyzowaliśmy nasze punkty. Odchodzimy od spojrzenia  skoncentrowanego na zwiększaniu PKB, dążymy w kierunku pozytywnego planu gospodarki postwzrostowej.
Nasze trzy kluczowe punkty wskazujące jak rozpocząć transformację w kierunku dobrze prosperującego społeczeństwa z uwzględnieniem fizycznych granic naszej planety, podpowiadają decydentom na szczeblu europejskim, krajowym, regionalnym i miejskim, jak stawiać czoła pogłębiającemu się potrójnemu kryzysowi – zmian klimatu, masowemu wymieraniu gatunków i nierównościom.
Spójrzmy prawdzie w oczy. Ani porozumienie paryskie w sprawie zmian klimatu, ani cele w zakresie różnorodności biologicznej z Aichi, ani obecne systemy podatkowe nie są w stanie poradzić sobie z tymi zagrożeniami.
Jak napisała niedawno w czasopiśmie 'Science" grupa naukowców: "Obecnie stosowane sposoby ochrony klimatu i biosfery są dalece niewystarczające".
Głębokie zmiany są nie tylko potrzebne, ale i pożądane. Niedawne badanie opinii publicznej przeprowadzone w całej Europie pokazało, że większość Europejczyków uważa, iż środowisko naturalne powinno być priorytetem nawet kosztem wzrostu gospodarczego.
Osiągnięto porozumienie w sprawie trzech głównych potrzebnych zmian systemowych. Nie wykluczają one stosowania innych rozwiązań, ale są najpilniejsze, możliwe, potrzebne, pożądane i mogą mieć istotny wpływ na rzeczywistość. Wymagają wizjonerskiego sposobu myślenia i postawy "da się". Wymagają też zarzucenia myślenia w duchu wzrostowym – mentalności, która doprowadziła nas do tego kryzys.
1. Obalić Króla PKB, ukoronować Królową Jakość Życia
Ludzie chcą rozwijać się na żywej planecie. Polityki skoncentrowane na wzroście PKB często poświęcają dla niego dobro ludzi i planety, podczas gdy polityki na rzecz jakości życia pomagają nam w uzdrowieniu sytuacji.
Dobrobyt bez wzrostu jest możliwy. Wzrost poprzez nadmierną eksploatację zasobów, obchodzenie zasad bezpieczeństwa i zanieczyszczenie prowadzą do wypalenia zarówno ludzi, jak i planety. Przykłady z Bhutanu, Nowej Zelandii czy Barcelony pokazują, że stawianie postępu społecznego i środowiskowego przed PKB naprawdę działa.
Żądania wobec Komisji Europejskiej:
– Przekształcenie Paktu na rzecz Stabilności i Wzrostu (PSW) w Pakt na rzecz Zrównoważenia i Jakości Życia
– Zmianę celów z "miejsc pracy, wzrostu gospodarczego i inwestycji" na "jakość życia, miejsca pracy i zrównoważenie"
– Utworzenie Dyrekcji Generalnej (DG) ds. Jakości Życia i Przyszłych Pokoleń, pod przewodnictwem wiceprzewodniczącego Komisji
Żądania wobec państw, regionów i gmin:
– Postawienie jakości życia i przyszłych pokoleń w centrum swoich działań
2. Redystrybucja dla wielu zamiast rajów podatkowych dla nielicznych
Zwiększenie opodatkowania majątku, a nie pracy. Opodatkowanie zanieczyszczeń i wycofanie subsydiów dla zanieczyszczających.
Ze stawki podatkowej wynoszącej w okresie powojennym w USA i Wielkiej Brytanii około 90% dla najwyższych dochodów pozostało dziś niewiele – jest to (znacznie) poniżej 50%. Większość krajów UE poszła tym samym śladem, odpuszczając najbogatszym. W rezultacie nierówności stale rosną, a poczucie niesprawiedliwości (podatkowej) przekłada się na niepokoje społeczne i populizm. Powstanie "żółtych kamizelek" we Francji pokazało, że nie można opodatkowywać zanieczyszczeń gdy brakuje sprawiedliwego systemu podatkowego. Subsydia wspierające zanieczyszczanie i nadużywanie zasobów muszą natychmiast zostać wycofane, a podatki od zanieczyszczeń/podatek węglowy muszą być wykorzystywane do podnoszenia jakości życia najbiedniejszych.
Żądania:
– Ustalenie najwyższych stawek podatku dochodowego na poziomie powyżej 80%, i redystrybucja na rzecz rodzin o niskim lub średnim poziomie dochodów.
– Opodatkowanie podróży lotniczych, przeznaczenie tych wpływów na lepszy i tańszy lub darmowy transport publiczny.
– Wprowadzenie progresywnych podatków od emisji dwutlenku węgla oraz od zasobów, i redystrybucja wpływów
– Wprowadzenie zachęt podatkowych wspierających wykorzystywanie materiałów pochodzących z recyklingu
3. Wydajne produkty są dobre, ale to rozwiązania oparte na umiarze są świetne.
Wzrost wydajności jest ważny, ale to jedynie wstęp do rozwiązania.
Wykluczenie społeczne i kulturowe może doprowadzić do zniweczenia już osiągniętego wzrostu wydajności. Nie musimy sprzedawać więcej produktów, potrzebujemy wystarczających i trwałych rozwiązań. Niektóre firmy już dziś sprzedają usługę dostarczania oświetlenia zamiast produktu (żarówki), tym samym pozbywają się pokusy stosowania planowanego postarzania produktów i przykładają większą wagę do ich żywotności. Strategia "zero waste" (zero odpadów) w Barcelonie obejmuje zaawansowane systemy selektywnej zbiórki odpadów wraz z inteligentnymi pojemnikami na odpady w celu identyfikacji użytkowników i zmniejszenia ilości odpadów, z równoczesnym zwiększaniem ilości odpadów organicznych. To podejście znacznie wykracza poza działania polegające na podnoszeniu świadomości, zapobieganiu i wspieraniu ponownego wykorzystania.
Żądania:
– Wsparcie rozwoju lepszych modeli biznesowych, takich jak gospodarka oparta na integracji produktowo-usługowej.
– Wdrożenie strategii zero waste na wszystkich szczeblach zarządzania zgodnie z 'hierarchią gospodarowania odpadami' i rozszerzoną odpowiedzialnością producentów.
– Obniżenie podatku VAT na usługi pracochłonne takie jak naprawy
– Przejście od polityk wydajności do polityk umiaru, tak aby zrównoważony styl życia stał się standardem

Pierwsze sześcioro sygnatariuszy/ek przygotowało zarys listu. Wszystkie niżej podpisane osoby wywodzą się z uczelni, organizacji społecznych i samorządów
Nick Meynen, Policy Officer Environmental and Economic justice, European Environmental Bureau
Maria Langsenlehner, Project Associate, EU-Umweltbüro
Kate Raworth, Author of Doughnut Economics
Patrick ten Brink, EU Policy Director, European Environmental Bureau
Toni Ribas Bravo, Ecology Group Coordinator, Barcelona en Comú
Halliki Kreinin, Research Assistant, Institute for Ecological Economics, Vienna University of Economics and Business
Dr Jason Hickel, Anthropologist, University of London
Dr Katherine Trebeck, Policy & Knowledge Lead, Wellbeing Economy Alliance
Dr Lorenzo Fioramonti, Professor, University of Pretoria, South Africa
Dr Federico Demaria, Ecological Economist, Autonomous University of Barcelona
Dr Dan O'Neill, Associate Professor in Ecological Economics, University of Leeds
Dr. Marta Conde, President Researc & Degowth, Researcher Universitat Pompeu Fabra, Barcelona
Dr. Claudio Cattaneo Senior Researcher, Department of Environmental Studies,  Masaryk University, Brno Czech Republic
Riccardo Mastini, PhD Candidate in Ecological Economics and Political Ecology, Institute of Environmental Science and Technology, Autonomous University of Barcelona
Dr. Christian Kerschner, Assistant Professor Modul University Vienna, AT and Masaryk University Brno CZ
Dr Giorgos Kallis, ICREA Professor, Ecological Economist,  Autonomous University of Barcelona
Dr Petter Næss, Professor of Planning in Urban Regions, Norwegian University of Life Sciences
John Barry, Professor of Green Political Economy Queen's University Belfast
Prof. Dr. Maja Göpel, Political Economist and System Innovation scholar, University of Leuphana
Dr. Christoph Gran, Senior Economist, ZOE. Institute for Future-Fit Economies
Jonathan Barth, Economist, ZOE. Institute for Future-Fit Economies;
Prof. Dr. Hermann Ott, University of Sustainable Development Eberswalde, Germany
Dr. Friedrich Hinterberger, SERI Sustainable Europe Research Institute and University of Applied Arts Vienna
Kate Soper, Emeritus Professor of Philosophy, London Metropolitan University
Prof. Jean Gadrey, Economist, University of Lille, France
Prof. Kate Pickett, Epidemiologist and University Champion for Justice & Equality, University of York
Vincent Liegey, co-author of A Degrowth Project, engineer, consultant and interdisciplinary researcher, France / Hungary.
Dr. Miklós Antal, Ecological Economist, University of Leeds
Dr. Stefania Barca, senior researcher, Center for Social Studies – University of Coimbra
Dr. Andreas Novy, associate professor, Vienna University of Economics and Business
Mauro gallegati, prof economics, univ politecnica marche, ancona
Dr. Alexandra Köves, ecological economist, Corvinus University of Budapest, Hungary
Prof. Frank Moulaert, KU Leuven, Belgium
Julien-François Gerber, Assist. Prof. in Environment and Development, International Institute of Social Studies, The Hague, Netherlands
Elgars Felcis, sustainability scientist, University of Latvia and chairman of Latvian Permaculture association
Dr. Janis Brizga, NGO Green Liberty, Latvia
Prof. Tor A. Benjaminsen, human geographer, Norwegian University of Life Sciences
Dr. Nadia Johanisova, Assistant Professor, Department of Environmental Studies, Masaryk University, Brno, Czech Republic
Dr. Mihnea Tanasescu, Research Fellow in Political Ecology, Research Foundation Flanders (FWO) at the Free University of Brussels (VUB)
Dr Eeva Houtbeckers, postdoctoral researcher, Aalto University, Finland
Fabricio Bonilla, Happiness Economics Researcher, Institute of Environmental Science and Technology, Autonomous University of Barcelona
Dr Paul Ariès, authors of Degrowth or barbarity, director of the International "Observatoire de la Gratuité" (OIG), France
Dr Ivo Ponocny, Full Professor at MODUL University Vienna, Austria
Timothée Parrique, PhD Candidate in Political Economy. University of Clermont Auvergne (CERDI) and Stockholm University (SRC)
Dr. Matthias Schmelzer, researcher at Friedrich-Schiller University Jena and at Konzeptwerk Neue Ökonomie
Dr. Dennis Eversberg, Junior research group leader, Friedrich Schiller University, Jena, Germany
Jan Blažek, Doctoral student in Environmental Humanities, Masaryk University Brno, Czech Republic
Dr. Alevgul Sorman, Ikerbasque Research Fellow, Basque Centre for Climate Change (BC3)
Lilian Pungas, Research Assistant and PhD candidate, Friedrich Schiller University, Jena, Germany
Dr. Barry McMullin, Full Professor, Faculty of Engineering and Computing, Dublin City University, Ireland
Dr. Melanie Pichler, senior researcher, University of Natural Resources and Life Sciences, Vienna
Dr. Manuel González de Molina, Professor. Agroecosystems History Lab, Seville, Spain
Prof. Brent Bleys, Ecological Economist, Ghent University, Belgium
Christian Dorninger, PhD-candidate, Leuphana University of Lüneburg, Germany, and Konrad-Lorenz-Institute Klosterneuburg, Austria
Dr Panos Petridis, Researcher, University of Natural Resources and Life Sciences (BOKU), Austria
Dr François Briens, Researcher in socio-ecological economy and prospective studies, France
Dr. Martin Fritz, Researcher at Friedrich-Schiller University Jena, Germany
Dr. Vivian Price, Professor, Interdisciplinary Studies, Coordinator, Labor Studies, California State University, Dominguez Hils, California, USA
Dr Max Koch, Professor in Social Policy, Lund University, Sweden.
Logan Strenchock, Environmental and Sustainability Officer, Central European University, Budapest, Hungary
Prof. Matteo Villa, Associate Professor in Economic Sociology, University of Pisa
Ernest Aigner, PhD candidate, Vienna University of Economics and Business
Dr Lidija Živčič, Expert, Focus Association for Sustainable Development, Slovenia
Orsolya Lazányi, PhD candidate in ecological economics, Corvinus University of Budapest, Hungary
Dr. Erik Gomez-Baggethun, Professor in Environmental Governance, Norwegian University of Life Sciences (NMBU), Norway
Dr. Laura Horn, Associate Professor in Global Political Economy, Roskilde University, Denmark
Philippe Defeyt, Chairman, Institute for Sustainable Development, Belgium
Jacques Grinevald, Emeritus Professor, Graduate Institute of Development Studies (GIDS), Geneva
Dr Thomas Smith, Postdoctoral Researcher in Environmental Studies, Masaryk University, Brno, Czech Republic
Inge Røpke, Professor of Ecological Economics, Aalborg University, Denmark
Lucie Sovová, PhD candidate at the Department of Environmental Studies, Masaryk University, Brno, Czech Republic and Rural Sociology group, Wageningen University, the Netherlands
Dr. Hervé Corvellec, Professor of Management, Lund University, Sweden
Dr Hubert Buch-Hansen, Associate Professor, Copenhagen Business School, Denmark
Dr Ekaterina Chertkovskaya, Lecturer, Lund University, Sweden
Dr Moira Nelson, Associate Professor, Lund University, Sweden
Dr György Pataki, Associate Professor, Corvinus University of Budapest, Hungary
Dr Alexander Paulsson, Lecturer, Lund University, Sweden
Dr Timothée Duverger, Associate Professor, Sciences Po Bordeaux, France
Prof. Francesco Gonella, Ca' Foscari University of Venice, Italy
Dr Christos Zografos, Universitat Pompeu Fabra, Spain
Dr Fabrice Flipo, Institut Mines-Télécom BS, France
François Jarrige, Historian, University of Burgundy, France
Dr Tuula Helne, Senior researcher, Kela (The Social Insurance Institution of Finland), Helsinki
Dr Anna Heikkinen, Senior Research Fellow, Tampere University, Finland
Prof. Dr. Aram Ziai, Political scientist, University of Kassel, Germany
Dr Jens Friis Lund, professor of Political Ecology, University of Copenhagen
Dr Stefan Gaarsmand Jacobsen, assistant professor, Roskilde University
Dr Mladen Domazet, Research director, Institute for Political Ecology, Zagreb, Croatia
Edina Vadovics, Research director, GreenDependent Institute, Hungary
Olivier Malay, Researcher in economics, University of Louvain, Belgium
Ajda Pistotnik, Independent Researcher, EnaBanda, Slovenia
Dr Fausto Gusmeroli – Università degli Studi di Milano, Italy
Dr Ray Cunningham, Green House Think Tank, UK
Dr Janne I. Hukkinen, Professor of Environmental Policy, University of Helsinki, Finland
Dr Guy Julier, Professor of Design Leadership, Aalto University, Finland
Dr Lassi Linnanen, Professor of Environmental Management, Lappeenranta-Lahti University of Technology, Finland
Piotr Barczak, Polish Zero Waste Association, Institute for Circular Economy, European Environmental Bureau, Poland
Philipp von Gehren, Researcher, Austrian Agency for Health & Food Safety
Dr Pasi Heikkurinen, Lecturer in Management, University of Helsinki, Finland; Adjunct Professor of Sustainability and Organizations, Aalto University, Helsinki; Visiting Research Fellow, University of Leeds, UK
Dr Toni Ruuska, Postdoctoral Researcher, University of Helsinki, Finland
Ana Poças Ribeiro, PhD Candidate on Sustainable Consumption at Copernicus Institute for Sustainable Development, Utrecht University
Kristoffer Wilén, Doctoral student, Hanken School of Economics, Finland
Dr. Jean-Louis Aillon, M.D., Phd Candidate in Anthropology and Psychology (Università di Genova, Italy)
Dr. Tuuli Hirvilammi, Postdoctoral Researcher, University of Jyväskylä, Finland
Prof. Dr. Ernst Worrell, Professor Energy & Resources, Utrecht University, The Netherlands
Dr Anne Chapman, Co-chair, Green House Think Tank, UK
Nigel Cohen, Economist, Inclusivity Project, UK
Dr Andrew Mearman, Associate Professor of Economics, University of Leeds, UK; and Green House Think Tank.
Sigrid Stagl, Professor of Environmental Economics & Policy, WU – Vienna University of Economics, Inst Ecol Econ, Austria
Jennifer Hinton, Researcher,, Stockholm Resilience Centre, Stockholm University, Sweden
Madis Vasser, Board member, NGO Estonian Green Movement, Estonia
Dr Miłosława Stępień, independent researcher, Poland
Prof.Bożena Ryszawska, Wroclaw University of Economics, Poland
Marcin Popkiewicz, physycist, Warsaw University, Poland. Author of 'World at the Crossroads', 'Energy Revolution. But why?' and 'Climate Science'
Jakub Rok, PhD candidate in economics, University of Warsaw, Poland
Dr Weronika Parfianowicz, Institute of Polish Culture, University of Warsaw, Poland
Dr Łukasz Drozda, Institute of Social Prevention and Resocialisation, University of Warsaw, Poland
Dr Maciej Kassner, Institute of Philosophy, Nicolaus Copernicus University in Toruń, Poland
Dr Andrzej Tarłowski, Faculty of Psychology, University of Economics and Humanities in Warsaw, Poland
Dr Michał Czepkiewicz, Post-Doc researcher, Faculty of Civil and Environmental Engineering, University of Iceland
Dr Maciej Grodzicki, Institute of Economics, Finance and Management, Jagiellonian University in Kraków, Poland
Angelina Kussy, Predoctoral Researcher, Dep. of Social and Cultural Anthropology, Autonomous University of Barcelona
Prof. Piotr Skubała, soil ecologist, University of Silesia, Faculty of Biology and Environmental Protection, Poland
Dr hab. Wiktor Kotowski, wetland ecologist, Professor at University of Warsaw, Faculty of Biology, Poland
Dr Zofia Prokop, evolutionary ecologist, Jagiellonian University, Faculty of Biology, Poland
Dr hab. Łukasz Michalczyk, evolutionary biologist, Faculty of Biology, Jagiellonian University, Poland
Eliza Kondzior, PhD student in Biology, Mammal Research Institute Polish Academy of Sciences, Poland
Dr Barbara Pietrzak, ecologist, assistant professor, Faculty of Biology, University of Warsaw, Poland
Dr. Kasia Piwosz, aquatic microbial ecologist, Scientist, Institute of Microbiology Czech Academy of Sciences,
Dr. Anna Urbanowicz, molecular biologist, Polish Academy of Sciences, Institute of Bioorganic Chemistry, Poland
Mateusz Leźnicki, researcher in Philosophy of Law, PhD candidate, Polish Academy of Sciences, Institute of Legal Studies, Poland
Dr. Piotr Zieliński, evolutionary biologist, Faculty of Biology, Jagiellonian University, Poland
Dr. Piotr Bentkowski, Inserm / Sorbonne Université, Institut Pierre Louis d'Epidémiologie et de Santé Publique,
Prof. dr hab. Kazimierz Rykowski Forest Research Institute, Warsaw, Poland
Dr hab. Agnieszka Pajdak-Stós, aquatic microbial ecologist, Faculty of Biology, Jagiellonian University, Poland
Dr hab Paweł Koperski, hydrobiologist, Faculty of Biology, University of Warsaw, Poland
Prof dr hab. Jan Marcin Węsławski, marine ecologist, Institute of Oceanology Polish Academy of Sciences, Poland
Dr hab. Anna Muszewska, biologist, Institute of Biochemistry and Biophysics, Polish Academy of Sciences, Poland
Dr Barbara Stępień, postdoctoral researcher, Max Planck Institute of Molecular Cell Biology and Genetics,
Jakub Kronenberg, Social-Ecological Systems Analysis Lab at University of Lodz, and the Sendzimir Foundation, Poland
Paweł Koteja, biologist, Institute of Environmental Sciences, Jagiellonian University, Kraków, Poland
Dr Michał Pałasz, Institute of Culture, Jagiellonian University, Kraków, Poland
Dr Mateusz Płóciennik, assistant professor (ecology, palaeoclimatology), Faculty of Biology and Environmental Protection, University of Lodz, Łódź, Poland
Prof. dr hab. Jan R.E. Taylor, ecologist and ecophysiologist, Institute of Biology, University of Białystok, Poland
Dr Ernst von Kimakowitz, Direktor, Humanistic Management Center; Humanistic Management Network, Switzerland
Dr hab. Karol Zub, Associate Professor, Mammal Research Institute PAS, Białowieża, Poland
Igor Siedlecki, biologist, Faculty of Biology, University of Warsaw, Warsaw, Poland
Dr Joanna Tusznio, Faculty of Biology, Institute of Environmental Sciences, Krakow, Poland
Dr hab. Łukasz Kaczmarek, Faculty of Biology, Adam Mickiewicz University, Poznań, Poland
Prof. dr hab. Jan Kozłowski, Institute of Environmental Sciences, Jagiellonian University, Poland
Łukasz Berlik, independent researcher, Natural Society of Opole Voivodeship, Poland
Dr Beata Czyż, ecologist, University of Wrocław, Poland
Dr hab. Maria Niklińska, Institute of Environmental Sciences, Jagiellonian University, Poland
Anna Gromada, Social and Economic Policy Advisor, the Kalecki Foundation, the UN and the Polish Academy of Sciences, Poland
Jacek M. Szymura, biologist, Institute of Zoology and Biomedical Research, Jagiellonian University, Poland
Anna Hauler, PhD candidate, hydrobiologist, Faculty of Biology, University of Warsaw, Poland
Dr Maria J. Golab, ecologist, Institute of Nature Conservation, Polish Academy of Sciences, Poland
Paulina Kramarz, evolutionary ecologist, Faculty of Biology, Institute of Environmental Sciences, Krakow, Poland
Alek Rachwald, forest ecologist, Forest Ecology Department, Forest Research Institute, Raszyn, Poland
Elisa Plazio, PhD student in Ecology, Faculty of Biology, Institute of Environmental Sciences, Krakow, Poland
Dr Justyna Kierat, melittologist and evolutionary biologist, independent environmental educator, Krakow, Poland
Dr hab. Krzysztof Pabis, marine ecologist, entomologist, Faculty of Biology and Environmental Protection, University of Lodz, Łódź, Poland
Bogusław Pawłowski, prof., biological anthropologist, Faculty of Biological Sciences, University of Wrocław, Poland
Dr Jerzy Parusel, Upper Silesian Nature Heritage Centre, Katowice, Poland
Dr Aleksandra Walczyńska, evolutionary biologist, Institute of Environmental Sciences, Jagiellonian University, Poland
Prof. dr Andrzej Dyrcz, University of Wroclaw, Poland
Kamil Bartoń, ecologist, Institute of Nature Conservation, Polish Academy of Sciences, Poland
Assoc. Prof. Tymon Zieliński, Institute of Oceanology PAN, Poland
Jan Sowa, Ph.D., member of Committee of Cultural Studies, Polish Academy of Sciences, Poland
Dr hab. Władysław Polcyn, Faculty of Biology, Adam Mickiewicz University, Poznań, Poland
Prof. dr hab. Michał Grabowski, Faculty of Biology & Environmental Protection, University of Lodz, Poland
Dr Rafał Ruta, biologist, Faculty of Biological Sciences, University of Wrocław, Poland
Prof. Wiesław Babik, biologist, Jagiellonian University, Kraków, Poland
Prof. dr hab. Andrzej Elżanowski, biologist, University of Warsaw, Poland
Prof. Jukka Heinonen, University of Iceland
Dr hab. Ewa Bińczyk, prof. UMK, Faculty of Humanities, Nicolaus Copernicus University, Poland
Prof. Michal Woyciechowski, evolutionary biologist, Faculty of Biology, Jagiellonian University, Poland
Dr hab. Sławomir Mitrus, Institute of Biology, University of Opole, Poland
Dr Mateusz Iskrzyński, physicist (postdoc), International Institute for Applied Systems Analysis, Austria
Dr hab. eng. Marcin Kadej, biologist, Faculty of Biological Sciences, University of Wrocław, Poland
Dr. Adam Ostolski, sociologist, Institute of Sociology, University of Warsaw, Poland
Marta Połeć, Institute of Culture, Jagiellonian University, Kraków, Poland
Dr Bartłomiej Gołdyn, Faculty of Biology, Adam Mickiewicz University, Poznań, Poland.
Dr Zygmunt Dajdok, biologist, Faculty of Biological Sciences, University of Wrocław, Poland
Kornelia Sobczak, PhD Candidate, Institute of Polish Culture, University of Warsaw, Poland
Prof. dr. Dariusz Tarnawski, Institute of Environmental Biology, Faculty of Biological Sciences, University of Wroclaw, Poland
prof. dr hab. Monika Kostera, Jagiellonian University and Södertörn University, Poland
Dr. Romina Martin, Stockholm Resilience Centre, Sweden
Dr. Krzysztof Kujawa, Institute for Agricultural and Forest Environment, Polish Academy of Sciences, Poland
Dr Ryszard Kulik, Workshop for All Beings, Poland
Prof. dr hab. Edward Gwóźdź, Faculty of Biology, Adam Mickiewicz University, Poznań, Poland
Prof. dr hab. Hanna Kmita, Faculty of Biology, Adam Mickiewicz University, Poznan Poland
Agnieszka Mroczkowska, PhD Candidate, Faculty of Geographical Sciences, University of Lodz, Poland
Dr Wojciech Woźniak, Faculty of Economics and Sociology, University of Łódź, Poland
Łucja Lange, PhD Student, Sociology Institute, University of Lodz, Lodz / Institute of Literary Research, Polish Academy of Sciences, Warsaw, Poland
Dr Agata Hummel, Assistant Professor, Institute of Ethnology and Cultural Anthropology, University of Warsaw, Poland
Dr Sarah Cornell, associate professor, sustainability sciences, Stockholm Resilience Centre, Stockholm University, Sweden
Helena Norberg-Hodge, author of Ancient Futures, co-director of The Economics of Happiness, founder and director of Local Futures,
Anja Lyngbaek, Associate Programmes Director,  Local Futures, Denmark
Edward Langham, Research Fellow, Schumacher Institute for Sustainable Systems, Bristol, UK
Julian Jones, Distinguished Fellow, Schumacher Institute for Sustainable Systems, Bristol, UK
Richard Hellen, Director, Schumacher Institute for Sustainable Systems, Bristol, UK
Dr Martin Oetting, Managing Director, Omnipolis Media, Berlin, Germany
Dr Luca Coscieme, Research Fellow, Trinity College, University of Dublin, Dublin, Ireland
Dr. Ingo Fetzer, Stockholm Resilience Centre, Stockholm University, Stockholm, Sweden
Dr. Arthur Perrotton, Stockholm Resilience Center, Stockholm University, Stockholm, Sweden
Dr. Bengi Akbulut, Department of Geography, Planning and Environment, Concordia University, Montréal, Canada
Dr Tim Daw, Stockholm Resilience Centre, Stockholm University, Stockholm, Sweden
Opracował: Jan Chudzyński
zdjęcie glówne: Julian Meehan