The AIDS Memorial – Instagram upamiętniający osoby, które zmarły na AIDS
The AIDS Memorial – Instagram upamiętniający osoby, które zmarły na AIDS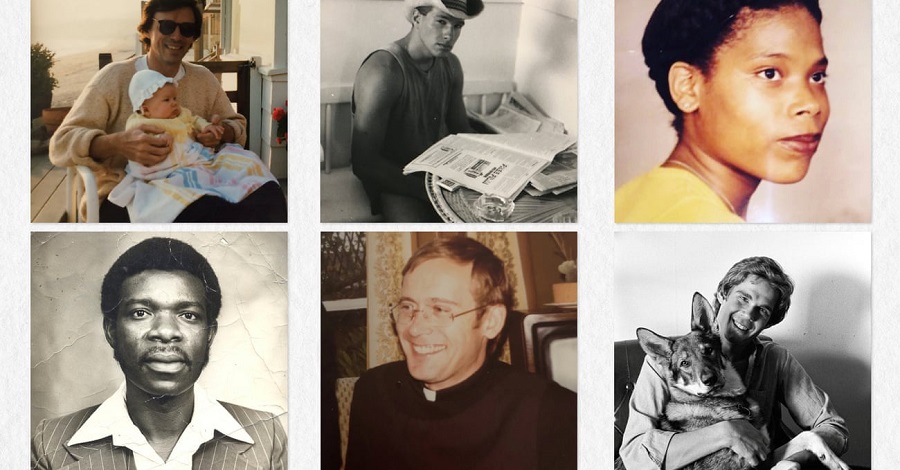 5 czerwca 1981 roku amerykańskie Centrum Zwalczania i Zapobiegania chorobom opublikowało raport, w którym opisało 5 przypadków rzadkiej infekcji płuc. Wszyscy zarażeni byli młodymi homoseksualistami, a oprócz zapalenia płuc cierpieli także na inne infekcje wskazujące, że ich układy odpornościowe nie pracują prawidłowo. W chwili publikacji raportu, dwóch z opisanych w nim mężczyzn już nie żyło. Do końca roku lekarze odnotowali jeszcze 270 podobnych przypadków, 121 skończyło się śmiercią.
24 września 1982 roku tajemnicza choroba dostała swoją nazwę – AIDS, czyli zespół nabytego braku odporności. Rok później naukowcy doszli do wniosku, że przyczyną AIDS jest wirus HIV, który przenosi się przez krew i drogą płciową.
W ciągu następnych dekad AIDS doprowadziło do śmierci 35 milionów ludzi na całym świecie. Wśród także sławy. Najgłośniejsza była niewątpliwie śmierć lidera Queen, Freddiego Mercurego, ale wśród ofiar AIDS znalazła się także zaledwie 26-letnia modelka Gia Carangi, znany z roli Normana Batesa Anthony Perkins, Liberace czy francuski filozof Michel Foucault.
Konto instagramowe The AIDS Memorial powstało, aby stworzyć przestrzeń dla tych, którzy stracili kogoś bliskiego w związku z epidemią AIDS.
Mogą się tam zamieścić zdjęcie bliskiej im osoby, podzielić się historiami i wspomnieniami o niej. Twórca strony, Stuart ze Szkocji, założył ją w kwietniu 2016 roku. Czuł, że wiele ofiar AIDS zostało zapomnianych, oczywiście nie przez rodzinę i przyjaciół, tylko opinię publiczną. – Ci, którzy przeżyli epidemię nadal cierpią na stres pourazowy i nie chcą tego ponownie przeżywać. To wciąż jest zbyt bolesne. Z wiadomości, które otrzymuję wynika, że wiele osób boi się, że znów ludzie będą ich osądzać tylko dlatego, że mieli kontakt z kimś, kto zmarł na AIDS. To wciąż realny stygmat, nawet dzisiaj. Epidemia AIDS to dla millennialsów starożytna historia. (…) Ważne jest jednak, aby zdawali sobie sprawę z tego, że problemy, z którymi borykają się dzisiaj są powiązane z poprzednim pokoleniem, z traumą i paniką, które była naszym udziałem, i że to, co osiągnęliśmy do tej pory zostało zbudowane także dzięki osobom, które umierając na AIDS, działały, żądając sprawiedliwego traktowania przez wrogie społeczeństwo – tłumaczy Stuart w rozmowie z Vogue.
Choć Stuart jest osobą, która zamieszcza posty na koncie The AIDS Memorial, nie jest ich twórcą – to ludzie, którzy stracili bliskich, wysyłają do niego historie i zdjęcia. Jego zadanie polega tylko na redakcji. – The AIDS Memorial nie jest o mnie. Nie czuję się dobrze z tą popularnością. Nie mogę znieść tego, kiedy niektóre konta na Instagramie – powstające w ważnej sprawie – kończą jako pokaz próżności osób, które je założyły – tłumaczy Stuart.
Dzięki temu projektowi można się przekonać, że osoby, które umarły na AIDS to też ludzie tacy jak my – z planami i marzeniami, zwyczajną pracą i osobami, dla których były bliskie.
Intymne portrety odmalowywane przez osoby zgłaszające posty na stronę to nie tylko studium odchodzenia osoby chorej, ale także – a może zwłaszcza – opis jej życia, tego, kim były dla innych ludzi i jakie piętno odcisnęła na nich ta relacja.