To tutaj zrobisz najlepsze zdjęcia na Instagrama zimą. Bajkowa wioska przyciąga tysiące turystów
Mała alpejska wioska Hallstatt w Austrii to bajkowe miejsce, które przyciąga spragnionych zimowych widoków z całego świata. Jest tak zjawiskowa, że doczekała się nawet swojej kopii w Chinach.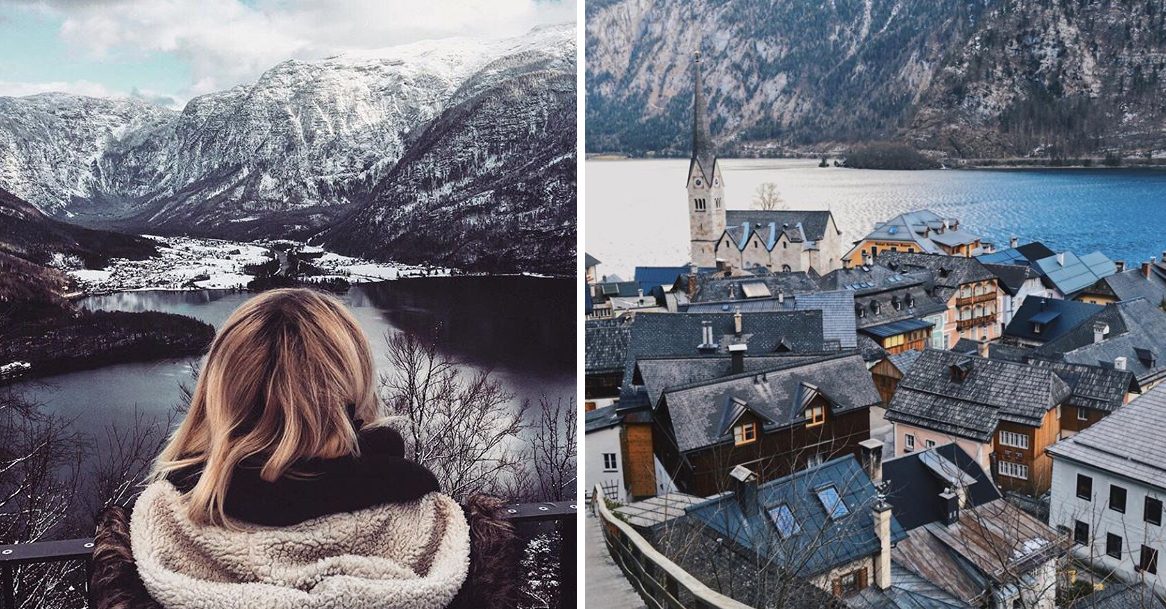 Hallstatt to malutka miejscowość w Alpach Salzuburskich. Mieści się pomiędzy skalistymi stokami górskimi i taflą głębokiego jeziora, nad którym góruje najstarszą na świecie i czynna do dzisiaj kopalnią soli. Hallstatt okrzyknięta została najpiękniejszą wioską w Europie i stała się ulubionym zimowym instagramowym spotem.
Zapierające dech w piersiach widoki nie są jedynym atutem Hallstatt. Zamieszkała na co dzień przez 780 osób wioska, której historia liczy sobie ponad 7 tys. lat, wpisana jest na Listę Światowego Dziedzictwa UNESCO i uznaje się ją za jedną z najstarszych osad ludzkiej cywilizacji. Na terenie Hallstatt odkryto kiedyś olbrzymie cmentarzysko z początkowego okresu epoki żelaza, który zyskał miano okresu halsztackiego.
Drewniana architektura zawieszona nad jeziorem i wtapiająca się w wioskę natura sprawiają, że Hallstatt przyciąga tysiące turystów z całego świata, zwłaszcza z Azji.
W 2012 roku Hallstatt doczekało się nawet… swojej kopii. Chińczycy zakochani w bajkowej scenerii idealnej alpejskiej wioski wybudowali w prowincji Guangdong wierną podróbkę, wydając na spełnienie na nią940 mln dolarów. Zabudowa rynku w chińskim Hallstatt jest lustrzanym odbiciem oryginału, prawdopodobnie w celu uniknięcia problemów z dochodzeniem praw autorskich.
Do kopalni soli można dotrzeć pieszo lub wjechać kolejką, zaliczając po drodze kolejną atrakcję Hallstatt – prehistoryczny cmentarz. Do tego mamy jeszcze wodospad, piękny kościół ewangelicki z charakterystyczną wieżą, która stała się znakiem rozpoznawczym miejscowości, oraz kościół katolicki z kaplicą czaszek. Brak miejsca do pochówku zmarłych sprawił, że podpisane i pomalowane czaszki (kwiaty w przypadku kobiet i wieńce w przypadku mężczyzn) trafiały do kaplicy. Obecnie znajduje się ich tam aż 1200.