Bleisure, czyli nowy podróżniczy trend wśród Millenialsów
Statystyki jasno pokazują, że zwiedzanie i praca coraz częściej idą ręka w rękę.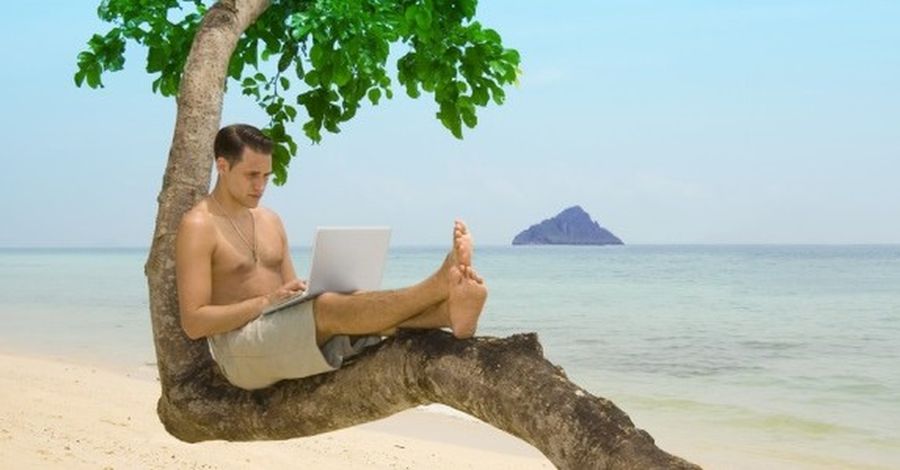 Nawyki podróżnicze Millenialsów zmusiły wiele firm zajmujących się organizacją wypadów turystycznych do przekształcenia swojej oferty. Wszystko przez to, że klarowny podział na wyjazdy biznesowe oraz wycieczki realizowane wyłącznie dla przyjemności coraz częściej się zaciera. Łączenie tych dwóch typów eksploracji nowych miejsc doczekało się nawet własnej nazwy – bleisure (powstałej ze scalenia słów pleasure i business).
Według opublikowanych w 2016 roku w Travel Weekly danych odzwierciedlających konsumenckie trendy, wskaźnik rekreacyjnych wyjazdów z elementem biznesowym wzrósł aż do 17 proc. (na tle choćby 11 proc. z 2012 roku).
Korzyści z takiej formy podróżowania jest dużo, a jedną z największych z pewnością stanowi to, że w wielu przypadkach to firma pokrywa koszty przelotu bądź noclegów, co po odbębnieniu zawodowych spraw daje pełen komfort zwiedzania.
Aplikacje i serwisy pośredniczące w wynajmach miejscówek musiały dostosować się do nowych potrzeb klientów. Przyzwyczajeni do mobilności Millenialsi, mimo zawodowego pierwiastka w tle niemal co piątego wyjazdu, w swoich rezerwacyjnych nawykach wciąż przejawiają bowiem podobne zachowania, jak… przy zaklepywaniu weekendowych wypadów.
Dobrym przykładem jest tu powstała w 2010 roku popularna aplikacja HotelTonight, której dyrektorem generalnym jest Sam Shank. Pierwotnie skoncentrowana ona była przede wszystkim na umożliwianiu spontanicznego bookingu last-minute. Z biegiem czasu dostrzeżono inne wymagania rynku i zapewniono opcję rezerwacji nawet do trzech miesięcy z góry. Efekt? W 2017 roku firma zanotowała wzrost aż o 50 proc., jeśli chodzi o użytkowanie aplikacji w kontekście wyjazdów biznesowych.
Jak się okazuje, klauzula dotycząca elastycznych wypadów turystyczno-biznesowych stanowi także świetny wabik w amerykańskich korporacjach – wiele osób uzależnia swoją decyzję o dołączeniu do danej firmy właśnie od tego czynnika.
Warto w tym kontekście pamiętać o tym, że według statystyk do 2020 roku pokolenie urodzone w rocznikowych widełkach 1980-2000 będzie stanowić już aż 50 proc. globalnej siły roboczej.
Bleisure doczekało się nawet ukierunkowanej na entuzjastów takiego podróżowania i nadzorowanej przez Laurę Choi linii odzieżowej o wdzięcznej nazwie "drzwi szeroko otwarte".
Działalność takich gigantów jak Airbnb, umożliwiających korzystny wynajem domów i innych, mniej oficjalnych lokali w atrakcyjnej okolicy, nie powinna mieć więc wpływu na stopniowy upadek zainteresowania hotelami. Millenialsi wciąż ich chcą, a, jak zwraca uwagę wspomniany wyżej Sam Shank, bardzo możliwe, że i Airbnb prędzej czy później się z nimi przeprosi, bo bleisure to przecież kolejna żyła złota. Tym bardziej, że na takie podróże pracownicy często (54 proc. przypadków według danych na 2016 rok) zabierają też członków rodziny lub inne najbliższe im osoby.
Tekst: WM
Źródło: Quartz