Różowe ciastko od McDonald's podbija Instagrama. Przypomina kwiaty kwitnącej brzoskwini
Peach Pie podbiło serca instagramerów, którzy chcą przywołać wiosnę na swoich profilach. Zarówno opakowanie, jak i wnętrze ciastka prezentują się bardzo apetycznie.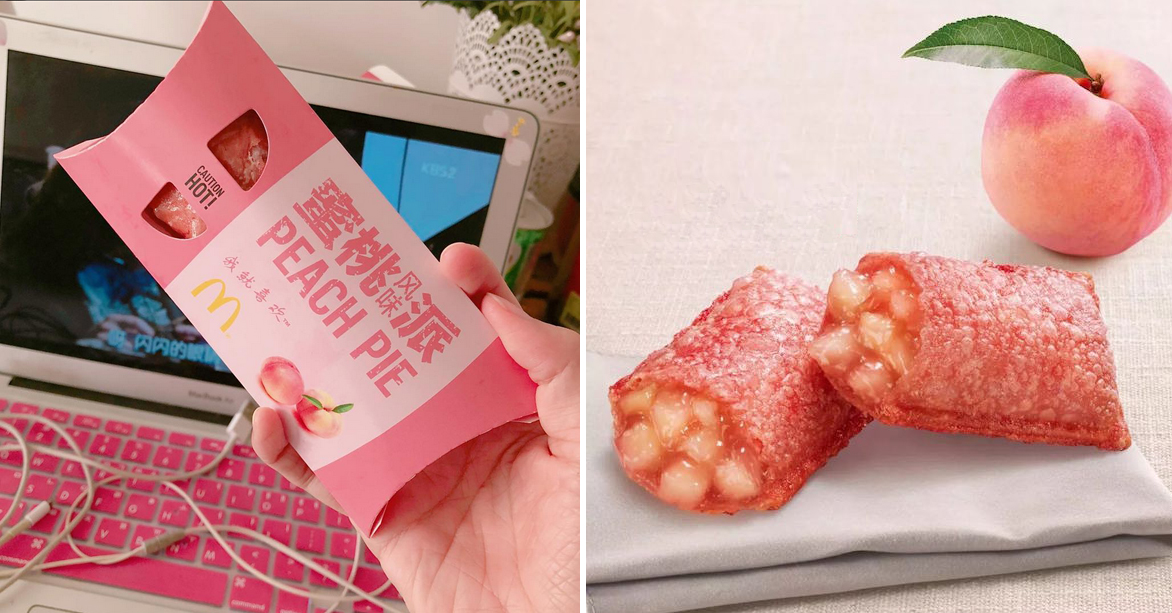 Coraz więcej marek Wprowadza do swojej oferty produkty, które przede wszystkim dobrze wyglądają na Instagramie. To dobry ruch, jeśli marce zależy na promocji w social mediach – atrakcyjny i "klikalny" obiekt rozprzestrzenia się jak viral, ponieważ użytkownicy chętnie udostępniają go na swoich profilach. Aktualnie takim zainteresowaniem cieszy się nowy produkt McDonald's – ciastko, które na Instagramie znajdziecie pod hashtagiem #peachpie.
Podążając za wciąż aktualnym trendem na róż, znana sieć fastfoodowa wprowadziła do swojej oferty brzoskwiniowe ciastko Peach Pie, które idealnie prezentuje się na zdjęciach.
Można je jednak zobaczyć tylko na profilach użytkowników z Chin, ponieważ smakołyk jest dostępny tylko w tamtejszych restauracjach. W dodatku jest to seria limitowana – ciastka będą w sprzedaży tylko do 14 marca. Kosztują równowartość 47 centów, czyli mniej niż 2 złote.
Nowy smakołyk pojawił się w związku z nadchodzącą wiosną i drzewami brzoskwiń, które już wkrótce zakwitną w Chinach. Szczególnie dużo pojawia się ich w słynnej dolinie Yili, którą co roku odwiedzają tysiące turystów.