Internauci oskarżają H&M o kolejny plagiat
H&M nie ma ostatnio dobrej prasy. Po aferze na tle rasowym, tym razem pojawiło się kolejne oskarżenie – o kopiowanie ciuchów Yung Leana.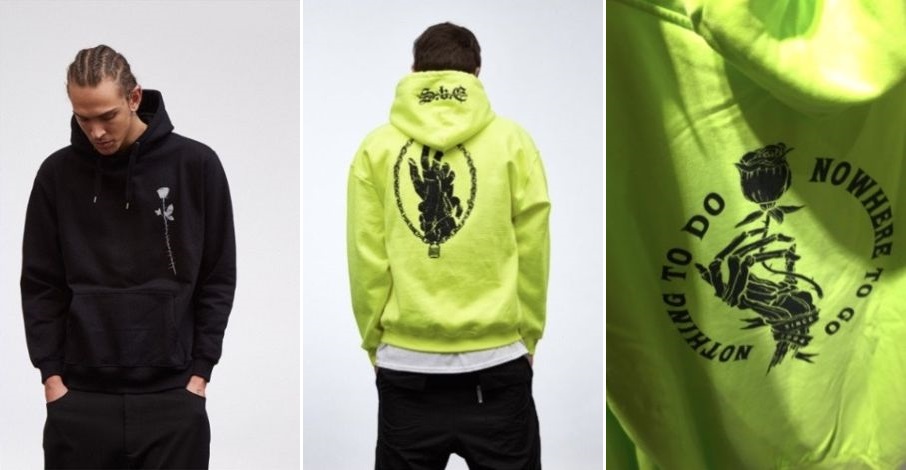 Być może autorzy kontrowersyjnej kolekcji myśleli, że nikt się nie zorientuje, a może wyszli z założenia, że wszyscy są już tak przyzwyczajeni do kopiowania, że na nikim nie zrobi to wrażenia. Stało się jednak inaczej. Na forum Reddita pojawiło się zestawienie ubrań z nowej kolekcji H&M i poprzedniego dropu Sad Boys'ów Yung Leana z 2016 i 2017 roku wykonane przez użytkownika Kakaloop. Marka młodego szwedzkiego artysty Sadboys Gear mocno zainspirowała projektantów H&aM.
Podobieństwo jest tak duże, że można wręcz pokusić się o zabawę w grę "znajdź różnicę". To zresztą nie pierwszy raz, kiedy Yung Lean "inspiruje" duże marki. Kilka lat temu Urban Outfitters również zostało oskarżone o skopiowanie kolekcji rapera.
H&M nie ma ostatnio dobrej prasy, zwłaszcza po aferze na tle rasowym z koszulką "Coolest Monkey in the Jungle" w roli głównej. Szwedzki gigant lubi kopiować dość popularne projekty – zeszłego lata marka została oskarżona o splagiatowanie Goshy Rubchinskiy'ego i Vetements.