IKEA stawia na złote dodatki, których Millenialsi nie kojarzą z przepychem lat 90.
Złote dodatki wróciły do wnętrz na dobre i wszystko wskazuje na to, że zostaną z nami na dłużej, bo nie budzą już negatywnych skojarzeń i świetnie łączą się z najmodniejszymi kolorami tego sezonu.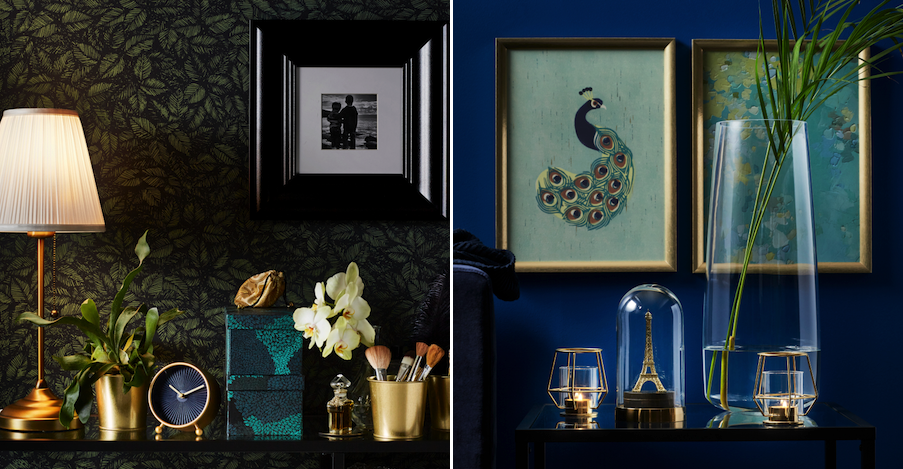 Złote dodatki wciąż przywodzą ci na myśl kicz w stylu "Królowej Wersalu"? Niesłusznie. Złoto nie tylko wróciło do łask po latach dominacji szczotkowanego niklu czy metalu w odcieniach brązu, ale także wypiera popularną miedź. Chętnie wybiera je również pokolenie Millenialsów, którzy kojarzą je raczej z ponadczasowym klasykiem, a nie przepychem rodem z lat 90. Powrót złota potwierdził też zeszłoroczny Tydzień Designu w Mediolanie, gdzie było ono prezentowane jako jeden z najgorętszych trendów kolorystycznych.
Złoto najlepiej sprawdza się w pomieszczeniach w roli dodatków i akcentów – rozświetla i ociepla wnętrza oraz nadaje im bardziej wyrafinowany charakter.
Do tego świetnie łączy się z modnymi głębokimi kolorami (zielenią, czernią i granatem), w towarzystwie których prezentuje się bardziej elegancko. Zestawienie to ma też inną istotną zaletę – podczas gdy głębokie kolory pochłaniają światło, złoto je odbija.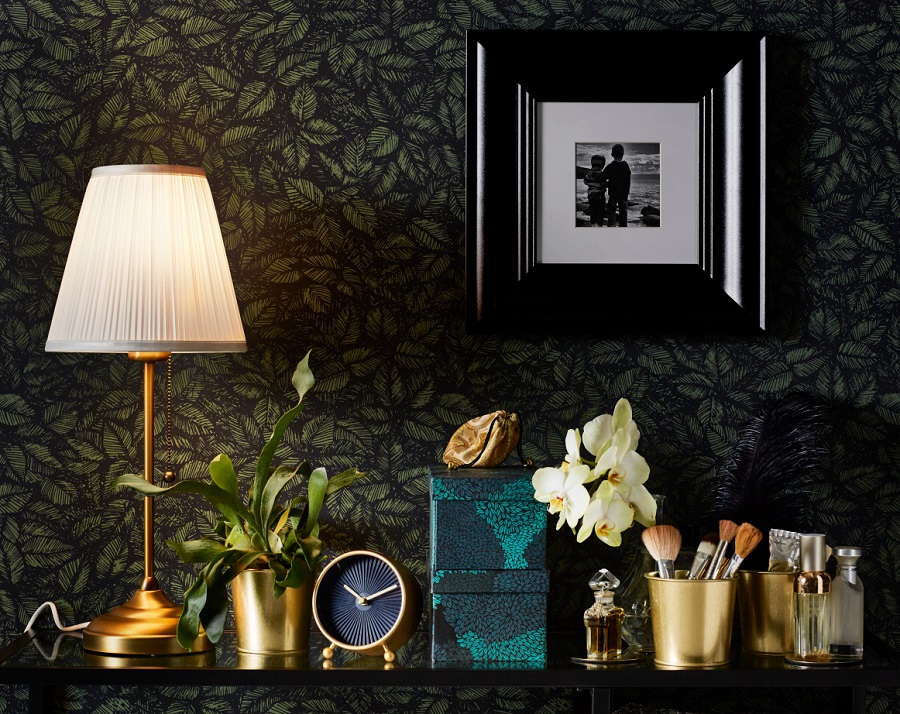 W ten trend znakomicie wpisuje się nowy Katalog IKEA 2018. Marka odeszła tym razem nieco od skandynawskiego minimalizmu, z którym jest kojarzona, w stronę tropikalnego maksymalizmu. – Kolekcja wprowadza nas do świata wypełnionego nasyconymi barwami, złotymi akcentami i duchem tropików – tłumaczą przedstawiciele firmy. Obok odważnych wzorów, intensywnych kolorów, welurowych tkanin i skórzanych akcentów, znajdziemy także wiele pozłacanych, bogato zdobionych akcesoriów.
Świeczniki, lampy, sztućce, ramki, doniczki czy miski w odcieniach złota – to tylko niektóre z dodatków, jakie ma w swej ofercie IKEA.
Wszystkie doskonale komponują się z granatem i innymi zgaszonymi barwami.