Czym jest wabi-sabi, najważniejszy trend w designie 2018 roku?
Po duńskim hygge i szwedzkim lagom kolejna inspiracja dla branży projektowej napłynie do nas z Japonii pod enigmatyczną nazwą wabi-sabi.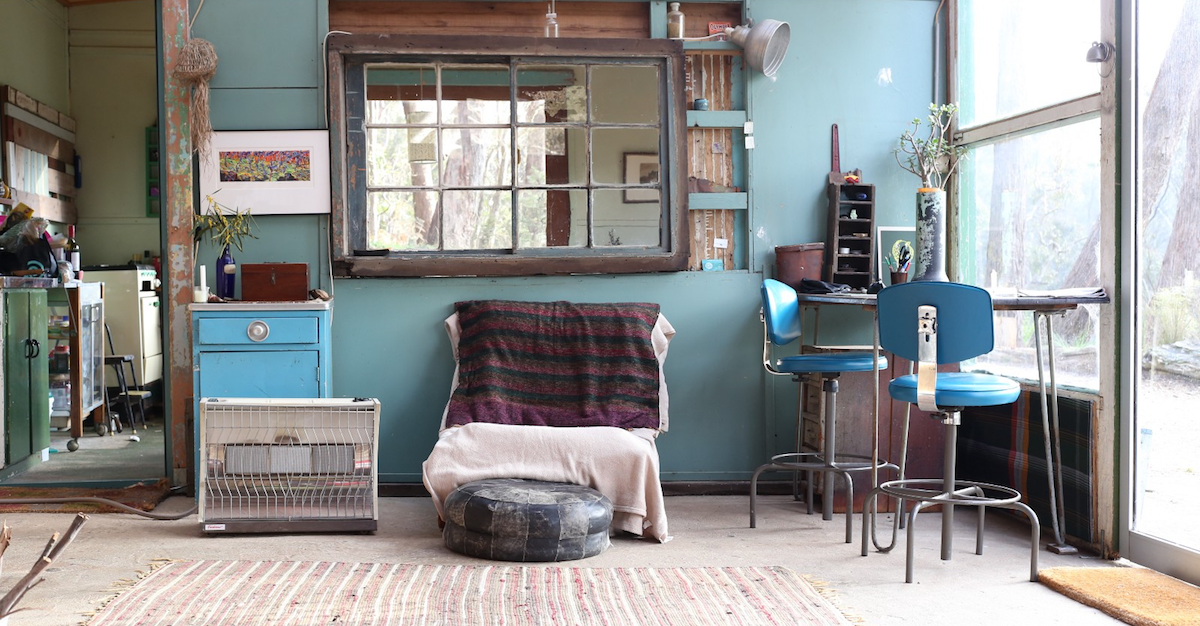 Przez lata we wnętrzach lansowany był minimalizm, ale powoli odchodzi się od tej stylistyki, szczególnie w jej sterylnym, laboratoryjnym wydaniu (takie wnętrza może dobrze wyglądają na zdjęciach, ale trudno się w nich mieszka). Pewnie dlatego w 2016 i 2017 roku tak wielu entuzjastów designu starało się urządzać swoje wnętrza w zgodzie z duńskim hygge, czyli krótko mówiąc, przytulnie. Z tego samego powodu IKEA w katalogu na 2018 rok poszła w poszła w stronę tropikalnego maksymalizmu. To jednak nie wszystko, bo wiele serwisów branżowych wskazuje na to, że kluczowa inspiracja dla branży projektowej napłynie do nas w tym roku z Kraju Kwitnącej Wiśni pod enigmatyczną nazwą wabi-sabi.
Wabi-sabi to filozofia, która w przeciwieństwie do współczesnego konsumpcjonizmu, stawia na autentyczność i lansuje tezę, że nie wszystko musi być idealne.
Wabi-sabi skupia się na odnajdowaniu piękna w niedoskonałościach i akceptacji naturalnego cyklu dojrzewania i starzenia się. W designie przejawia się więc w produktach i elementach wyposażenia wnętrz oraz materiałach dalekich od perfekcji, naruszonych zębem czasu czy z widocznymi oznakami użytkowania. Te składają się na przytulną, "domową" całość, tak daleką od często odhumanizowanych aranżacji prezentowanych w magazynach wnętrzarskich i w oknach wystawowych. Oto 5 sposobów, dzięki którym wprowadzicie wabi-sabi do swoich domów.
1. Ręcznie robiona ceramika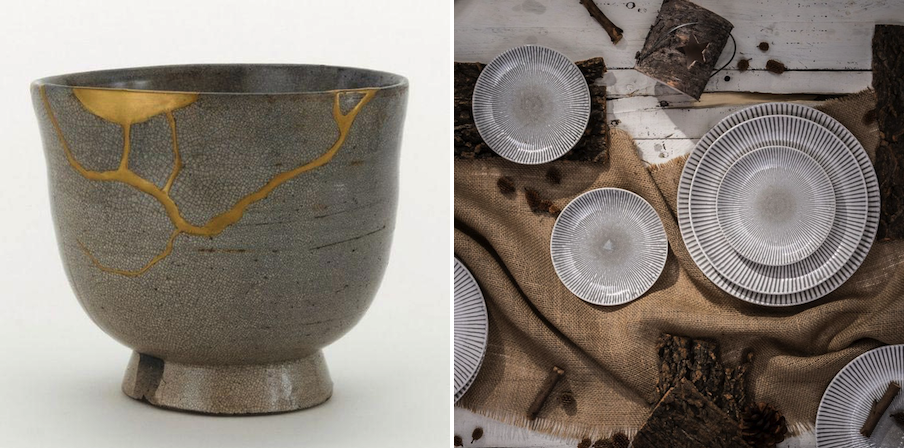 Zamiast generycznej zastawy od znanego producenta – naczynia ręcznie robione, a nawet te potłuczone i samodzielnie sklejone (najlepiej za pomocą kleju z dodatkiem kolorowego proszku uwidaczniającego zniszczenia).
2. Naturalna prostota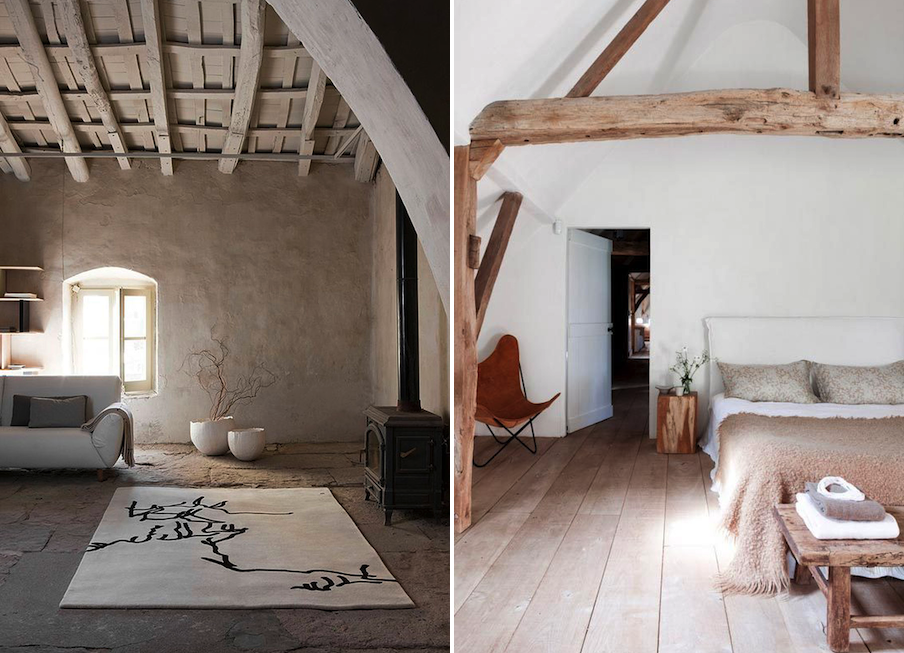 Wabi-sabi, jako że ma japońskie korzenie, nie zrywa z tak charakterystyczną dla estetyki Kraju Kwitnącej Wiśni tradycją prostoty. Opiera się ona na skromnych rozwiązaniach aranżacyjnych, które pozwolą utrzymać czystość i porządek we wnętrzach. Pamiętajcie jednak, żeby nie przesadzić z symetrią, która zaburza wrażenie naturalności i "niedoskonałości" wnętrza.
3. Organiczne materiały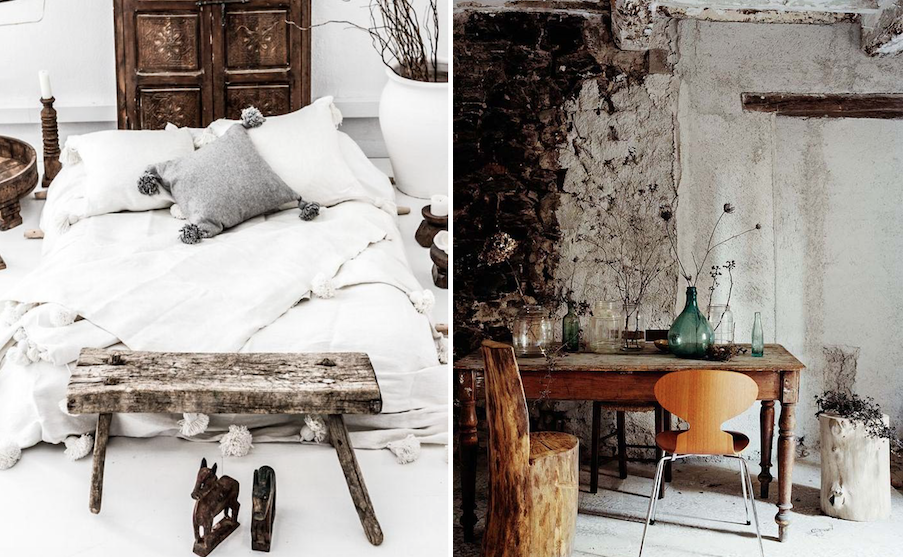 Materiały, takie jak drewno, zwłaszcza to stare lub pochodzące z recyklingu, czy surowy kamień, są w japońskiej filozofii wabi-sabi szczególnie wartościowe. Jeżeli chodzi o tekstylia, wybór pada na naturalny len, nawet jeżeli ten wiecznie wygląda na pognieciony.
4. Kolory ziemi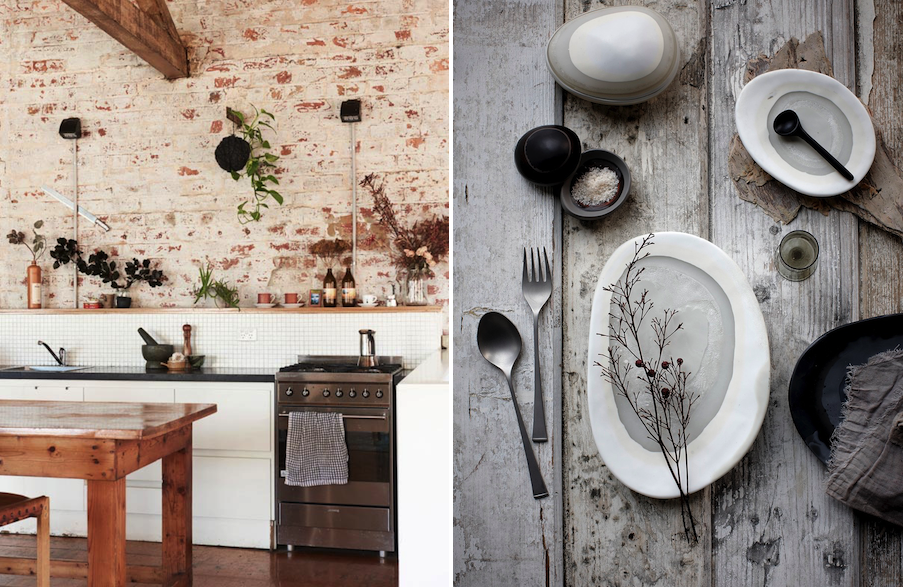 Wnętrza spod znaku wabi-sabi to mieszanka kolorów ziemi z neutralnymi barwami, takimi jak biel czy jasne odcienie szarości. Dzięki temu optycznie wydają się większe, a przy tym zachowują swój ciepły, przytulny charakter.
5. Podniszczone ściany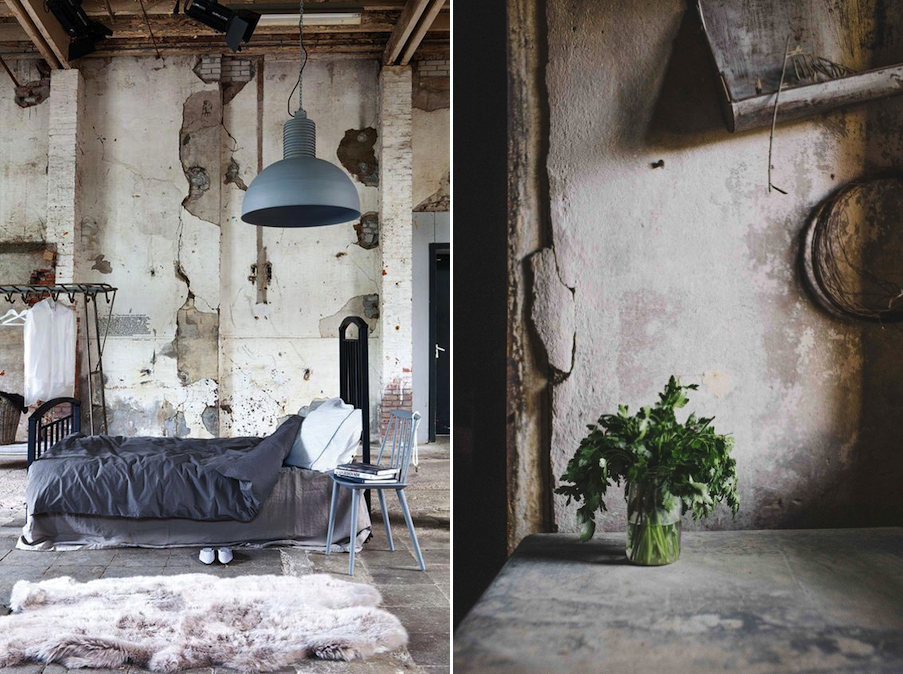 Niedokończona czy nieco zniszczona ściana – z odpadającym tynkiem, lekko odklejającą się tapetą, czy pożółkłą ze starości farbą – to zgodnie z wabi-sabi żaden problem. A wręcz odwrotnie: duża zaleta, znak, że wnętrza pozostają zamieszkane.
Źródło: dorisleslieblau.com , utne.com