Powstała mapa, która pokazuje, gdzie powstaje najlepszy design. Polska oceniona lepiej niż Szwecja!
Mapa powstała na podstawie zestawienia World Design Rankings.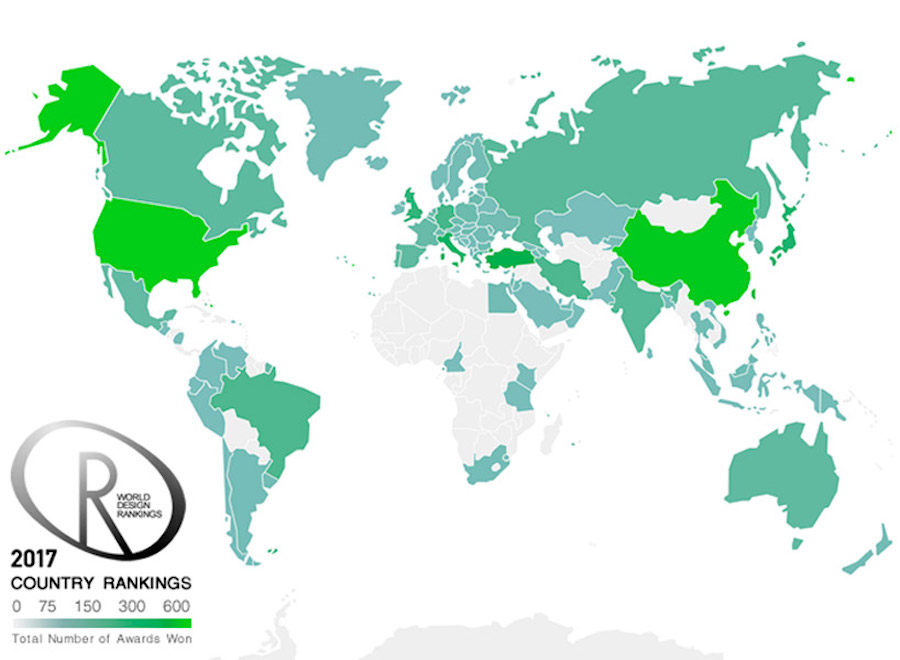 World Design Rankings to ogólnoświatowe zestawienie państw, które punktuje ich osiągnięcia w designie. Ranking tworzony jest w oparciu o liczbę sukcesów projektantów wyróżnionych w corocznym konkursie A' Design Awards.
Ostatnie zestawienie to podsumowanie ostatnich 7 lat, a Polska plasuje się w nim na 21. pozycji – wyżej (!) niż m.in. Szwecja.
Na czele tabeli znajdują się Stany Zjednoczone, przed Chinami, Japonią, Włochami i Hongkongiem.

Zestawienie ma na celu zaprezentowanie ekonomistom i dziennikarzom kluczowych danych z dziedziny designu. Wyróżnia wartościowe projekty i zwraca uwagę branży na państwa, w których rodzi się nowy kreatywny potencjał. Do takich należą między innymi Kosowo, Swaziland czy Armenia – kraje, które do tej pory nie słynęły raczej z dobrego designu. Ich pojawienie się w rankingu z pewnością otworzy pochodzącym z nich projektantom drogę do zagranicznych rynków.
Zestawienie wskazuje na mocne strony designu w poszczególnych państwach, ale i zwraca uwagę na jego słabości oraz możliwości rozwoju. Jest najbardziej kompleksowym zbiorem danych z dziedziny międzynarodowego designu.
Źródło: designboom