Jak dzisiaj Millenialsi reagują na serial "Przyjaciele", wracając do niego po latach? Są… zszokowani
Homofobiczny, seksistowski i transfobiczny – to tylko kilka z opinii, jakie możemy znaleźć w sieci.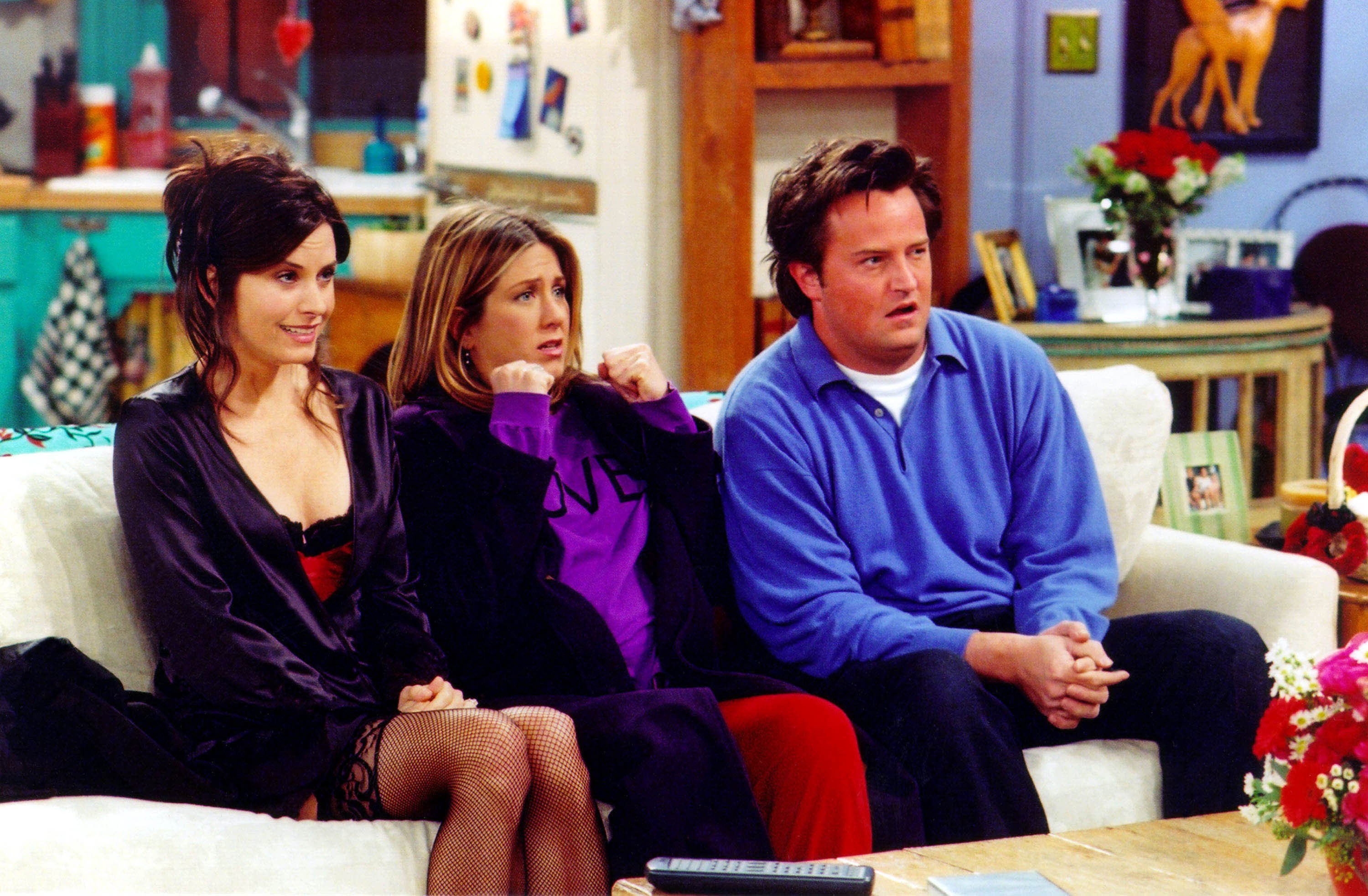 Amerykański serial "Przyjaciele" to prawdopodobnie jeden z najpopularniejszych sitcomów na świecie. Chociaż od emisji pierwszego odcinka minęły już 24 lata, serial wciąż ma rzeszę oddanych fanów. Ostatnio "Przyjaciele" trafili na platformę Netflix. Okazuje się, że powrót do starych odcinków może dzisiaj wywołać pewien dysonans.
Wiele wskazuje na to, że od czasu premiery serial się zdeaktualizował, a padające w nim żarty nie tylko nie są śmieszne, ale przede wszystkim oburzające.
Zauważyli to Millennialsi z Wielkiej Brytanii, którzy po ponownym obejrzeniu "Przyjaciół" nie zostawili na serialu suchej nitki. Homofobiczny, seksistowski i transfobiczny – to tylko kilka z opinii, jakie możemy znaleźć w sieci.
Rewatching Friends on Netflix and damn! Never realised just how annoying and homophobic Ross was with stuff like this! Did always love Carol and Susan though, should have known ️‍ https://t.co/J3mrO7Uexx

— Amy (@Skaikracha) 7 stycznia 2018
Friends is now on Netflix – but does the show's handling of race, gender, and sexuality stand the test of time? @Czaroline https://t.co/6dLdjjsaLP pic.twitter.com/I4ulimSv89

— The Pool (@thepooluk) 2 stycznia 2018
Zdaniem internautów seksizm można było zaobserwować na przykład wtedy, gdy mąż Rachel nie mógł pogodzić się z faktem, że zatrudniła ona dla córki nianię, która okazała się mężczyzną. Millennialsi uważają również, że postać grana przez Jennifer Aniston mogłaby spokojnie zostać posądzona o molestowanie seksualne. Zwracają bowiem uwagę na sytuację, w której Rachel zatrudniła nowego pracownika, tylko dlatego, że chciała się z nim umówić.
I was a uni student in the 90s so looked forward to rewatching Friends on Netflix over New Year. But I agree – the 'fat Monica' and 'gay Chandler' 'jokes' feel very out of place now. And was Joey *always* that bit creepy? Disappointing.

— Christine Carr (@ChristineCarr) 4 stycznia 2018
Oberwało się także Rossowi, który w jednym z odcinków panicznie bał się, że może zostać gejem. Widzowie odczytali jego zachowanie jako homofobię. Duża krytyka spłynęła również na brak różnorodności – w serialu występują bowiem tylko dwie postaci o innym kolorze skóry niż biały.
Tekst: OC